CAMP LAMP
Sustainable muli-purpose camping lantern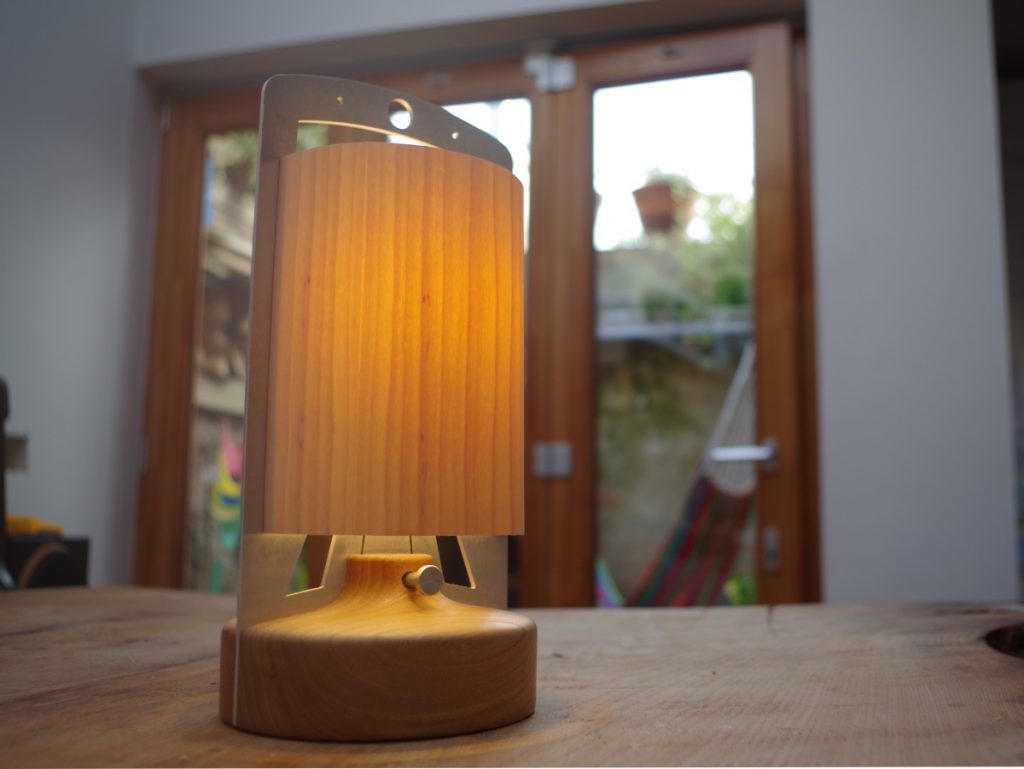 CAMP LAMP
CLIENT: OWN DESIGN
TIMESCALE: 2 MONTHS
BRIEF: DESIGN AND MANUFACTURE OF A SUSTAINABLE CAMPING LANTERN.
The camping lantern has long been a staple of any outdoor trip from the original TilleyTM lamps, the unmistakable turquoise lanterns of former French company CampingGazTM to modern day LED equivalents that we feel have lost a little of the emotion the original lanterns managed to bring.
The spectrum of light emitted from the ingenious fabric mantles through the white frosted glass lenses was and still is something that made us feel safe and brings back memories of adventurous events in our lives. This came to 'light' when we recently modified a set of original CampinGazTM lanterns to run indoors using compact fluorescent lamps instead of the outdoor only gas supply. When we switched them on we were immediately taken back to places and emotions and so we knew we had to design our own indoor version.
CAMP is our homage to the icon and one that will look just as good and be just as functional in the home as in the tent. The hand turned English Elm base holds true to original form while the maple veneer shade works with the highly efficient LEDs contained within to produce a warm inviting glow.
A rotatable 'wick winder' gives delicate dimming control and in-built rechargeable Li-Ion batteries offer a lightweight and long lasting backup when taken outdoors.
SPECIFICATION.
MATERIALS: English elm / aluminium / paper backed maple veneer.
LIGHT SOURCE: 2 x CREE XPG Q5 LED's. Max output 560lm.
CONTROL: High efficiency (95%) analog dimming (1-100%) LED driver.
POWER: 7.4V, 2200mAh rechargeable Li-Ion battery back (in-built) and plug-in mains charger.