EEBLE
Eeble's wobble but they wont fall down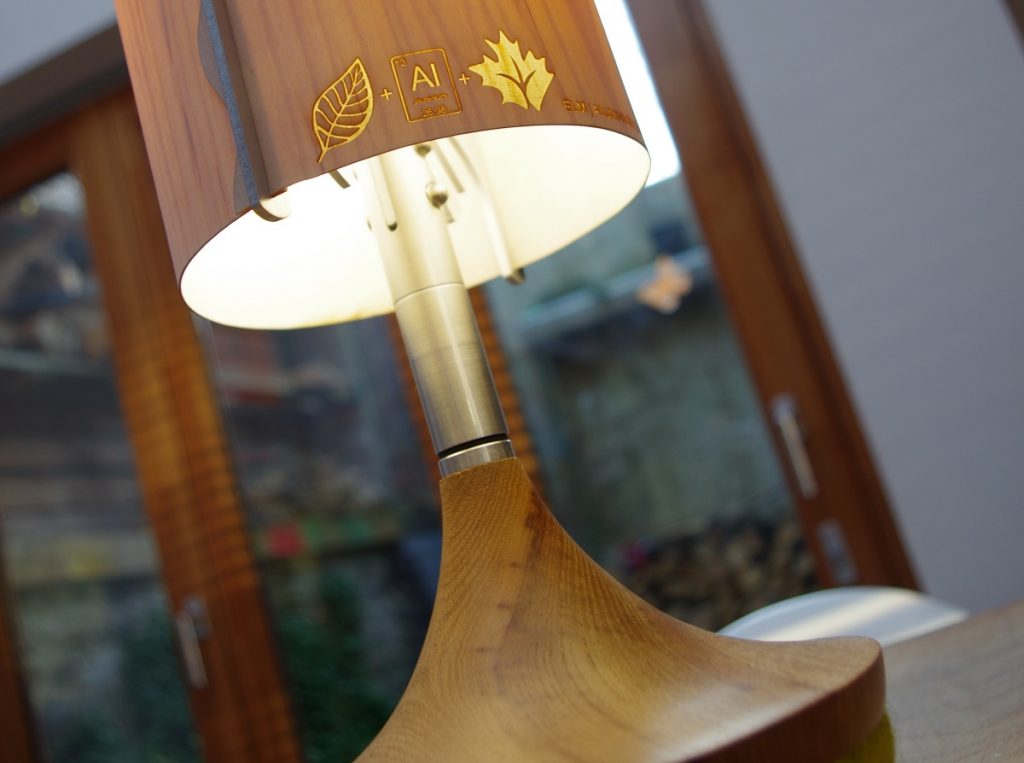 EEBLE
CLIENT: OWN DESIGN
TIMESCALE: 3 WEEKS
BRIEF: DESIGN AND MANUFACTURE OF GO ANYWHERE TABLE LAMPS.
Everything is mobile these days - well, nearly everything, but light doesn't have to be one of those exceptions. Yes, torches have been around for centuries but a flaming lantern in the living room or a
battery torch to relax by does not pass in our modern environment. Since the invention of electricity, gone are the days of oil lanterns, candle sticks and 'taking your light with you' though with the onset of
this wired world lighting remained static. We adapt environments to our mood - where we want to sit is no longer dictated by where the computer or hi-fi is yet can indeed be dictated by where the best light is.
Lighting, usable lighting, hasn't quite made it into the wireless realm though with the latest advances in efficient LED technology and rechargeable lithium Ion batteries there is no reason why it shouldn't be. And so leads to our development of the Eeble, a modern floor and table lamp that takes their guise partially from the weeble toys of the 1970's. Eebles wobble but they wont fall down... They are meant to be picked up, moved around; used where you need them.
Hand turned , sustainable hardwood construction with a renewable, 100% pure new wool base house the latest rechargeable batteries and robust, efficient and dimmable LED module.
SPECIFICATION.
MATERIALS: English elm / aluminium / paper backed maple veneer.
LIGHT SOURCE: 2 x CREE XPG Q5 LED's. Max output 860lm.
CONTROL: High efficiency (95%) analog dimming (1-100%) LED driver.
POWER: 7.4V, 2200mAh rechargeable Li-Ion battery back (in-built) and plug-in mains charger.