HAWKER
Re-purposed 1950's jet aircraft navigation lights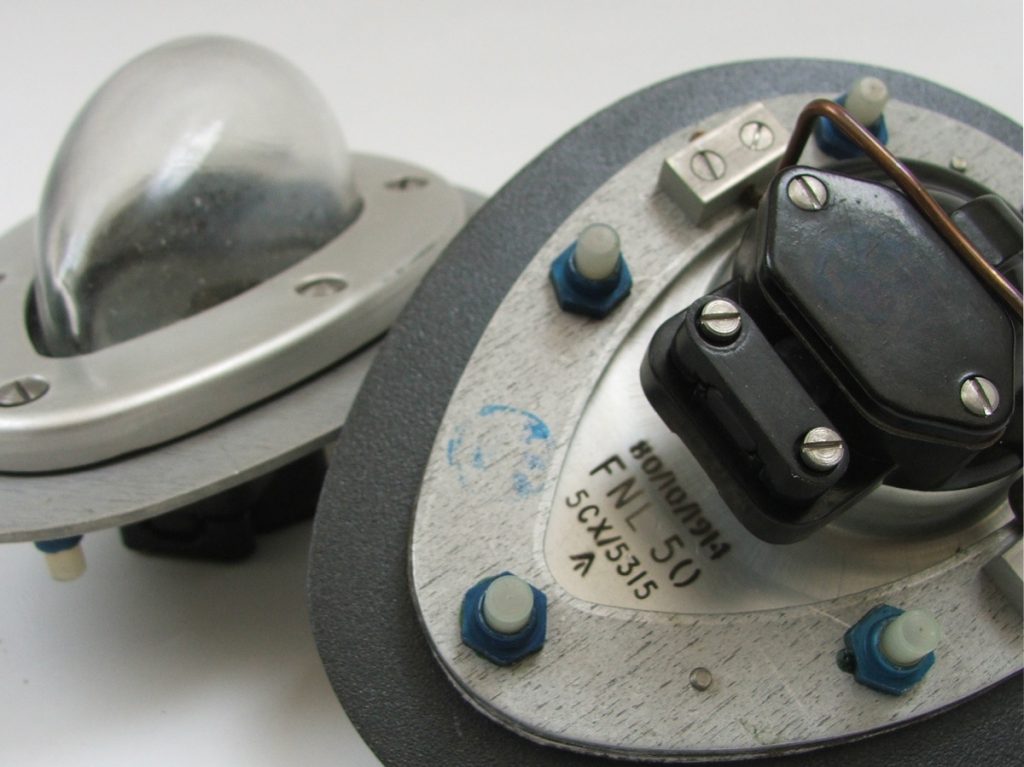 HAWKER
CLIENT: OWN DESIGN
TIMESCALE: 2 WEEKS
BRIEF: RE-PURPOSE OF MILITARY SURPLUS LIGHTING.
When we came across these in an aircraft scrapyard we immediately knew we had found something special. Originally made for Hawker's British jet fighter aircraft Hunter these navigation lights were designed to cope with extreme changes in temperature and pressure not to mention travelling faster than the speed of sound.
We've managed to acquire what remains of these masterpieces of engineering and modified to include the latest energy efficient LED's to offer a truly unique luminaire and a piece of history...
Retrofitted with a robust Luminair designed LED module we've truly bought these units back into the 21st century. Various LED output and finish options tailored to your particular project while optional integral proximity and daylight sensors and dimmable drivers offer energy efficient control.