THE WORKSHOP
Sustainable renovation project.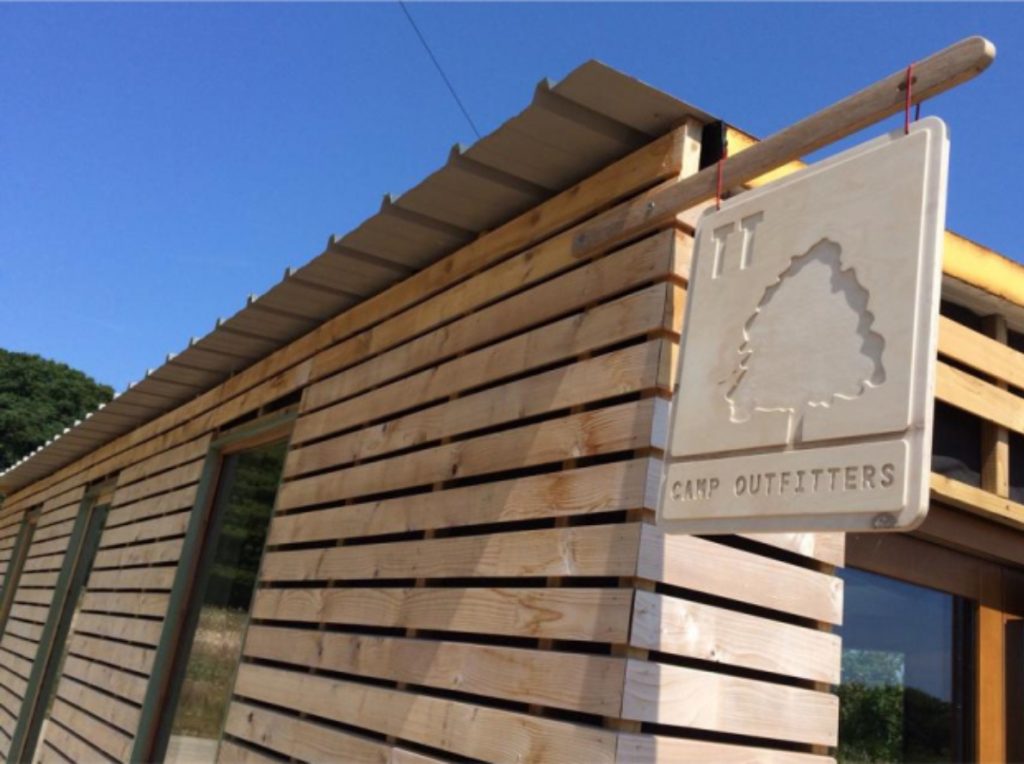 THE WORKSHOP
CLIENT: TIM BULLEN / THE SECRET CAMPSITE
TIMESCALE: 2 MONTHS
BRIEF: DESIGN AND REFURBISHMENT OF A COMMERCIAL OUTBUILDING.
When owner Tim Bullen took over a run down nursery in the heart of the Sussex Downs he was also presented with some old, slightly worse for wear, out buildings. Tim's idea was to turn the site into an idyllic, wildlife friendly campsite and to turn the outbuildings into a range of structures that would serve him for the campsite business as well as ones to rent out to complementary businesses to base themselves in.
The first building to get a re-vamp was the old nursery shop. Well past it's prime the building took the form of a single story, steel frame with a pre-cast concrete shell and asbestos cement paneled roof built in the 70's. Tim's first thought was to knock the whole thing down and start again but with budgets tight we offered Tim another alternative.
The steel frame was still in great condition but hidden by inner hardboard cladding. We decided to strip back the whole building to this - removing the old roof and inner boarding but keeping the pre-cast concrete shell that would serve as a thermal store. Once everything we didn't want was removed we replaced the roof with an all-in-one insulated steel roof and added insulation board to the outside of the concrete shell. A breather membrane and slatted cedar cladding then covered the exterior insulation along with new double glazed windows.
Inside, we insulated the existing concrete floor and covered with a timber engineered floor and for the walls covered the concrete shell with a natural wood-wool board to give the workshop an amazing, functional but warm aesthetic.