PERIODIC TABLES
Educational furniture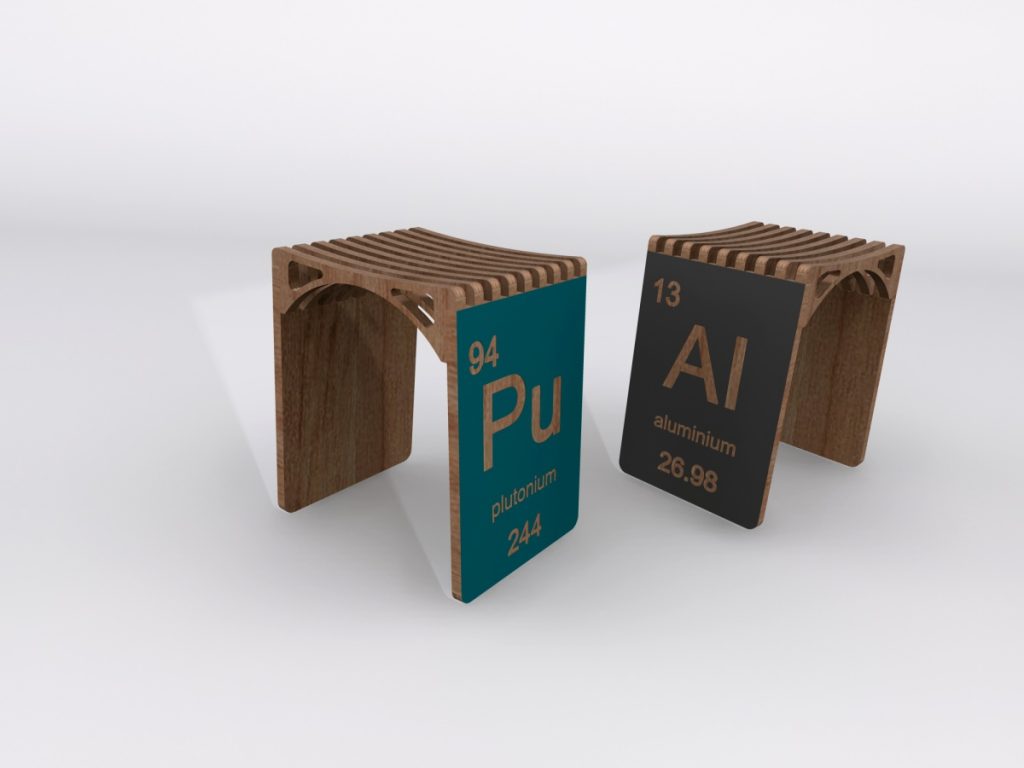 PERIODIC TABLES
CLIENT: OWN DESIGN
TIMESCALE: N/A
BRIEF: DESIGN AN EDUCATIONAL PIECE OF FURNITURE.
Trying to teach kids things is a difficult task - getting them to be inspired, to interact and to learn what can sometimes seem complex subject matter is what sets great teachers apart. Challenged with the task of producing an educational piece of furniture we first scratched our heads as to what could be an informative and useful subject matter - and matter is what we decided on!
Materials and elements are the keystone to our planet and to our world of product design. The Periodic Table is a design icon itself and so what better way to revive this slightly uninspiring poster featured on many a science room wall and promote what it represents than to transform it into furniture - something every child has to interact with during every lesson.
Periodic Tables are the result - a piece of furniture that can be used as a small table or more so as a seat. Kids can have fun mixing up the elements
in a safe way, will think about the element they are sat on and adults alike may bring their favorite into the home.
Made from sustainable birch ply with a hard wearing, environmentally friendly print the design reflects the tab-like appearance of the posters while top detailing takes
inspiration from the old wooden lab stools we remember from our childhood.