TREE TENT
Structural suspended tree house.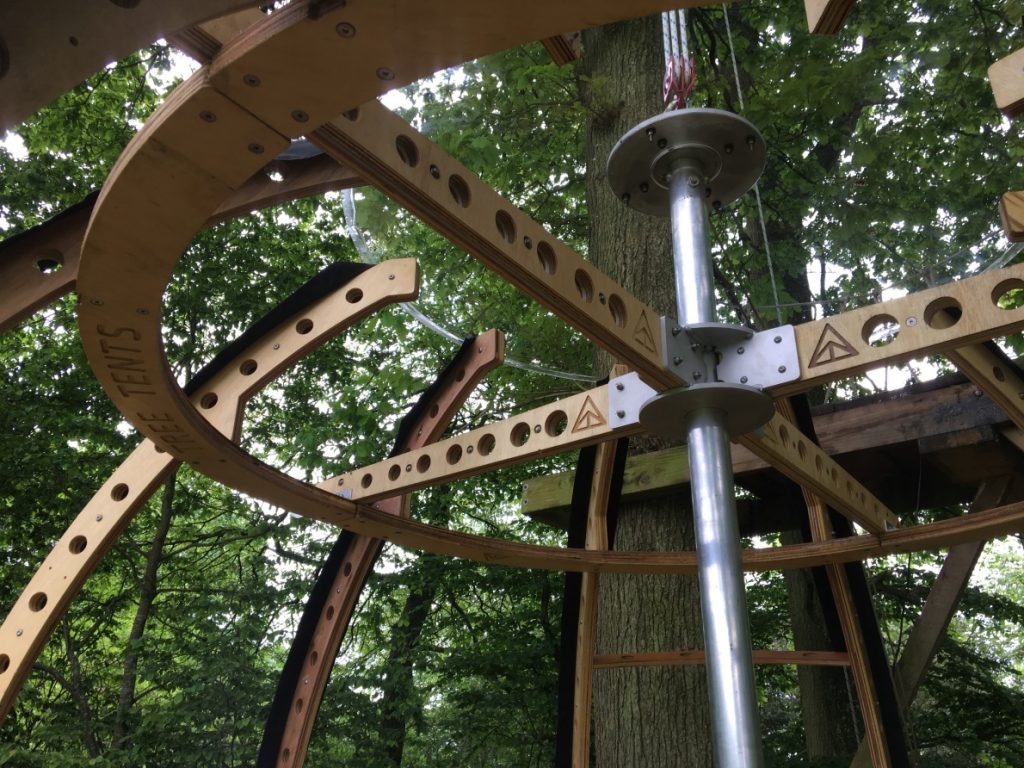 TREE TENT 
CLIENT: TREE TENTS INTERNATIONAL LTD.
TIMESCALE: 2 MONTHS
BRIEF: AESTHETIC AND STRUCTURAL DESIGN OF A FLAT PACKED SUSPENDED TREE HOUSE.
Forests ARE our future... and to sustain this future forests need to be used for more than just harvesting timber during their lifetimes. Research, conservation, work and retreat are all important activities that can be enjoyed as part of the forests cycle. To facilitate this time the Tree Tents offer a comfortable and low impact inclusion into the woodland at any time of year.
Tree Tents are lightweight, engineered aluminium and marine plywood static airframes. They enable minimal impact living in the trees. The spherical structure is made from a lightweight, CNC cut marine plywood frame integrated into a structural aluminium airframe and encompassed by a technical marine, rot and waterproofed, fabric.
Tree Tents are designed to get into tricky spaces... they can be assembled on site with minimal carry-in and rigged to adapt to a host of different trees and positions. Different access solutions can be built around from a simple rope ladder to fixed steps and platforms or rope bridges in among the trees.
Find out more at Tree Tents Website