POWER AMPLIFIER
Product Design for Linea Research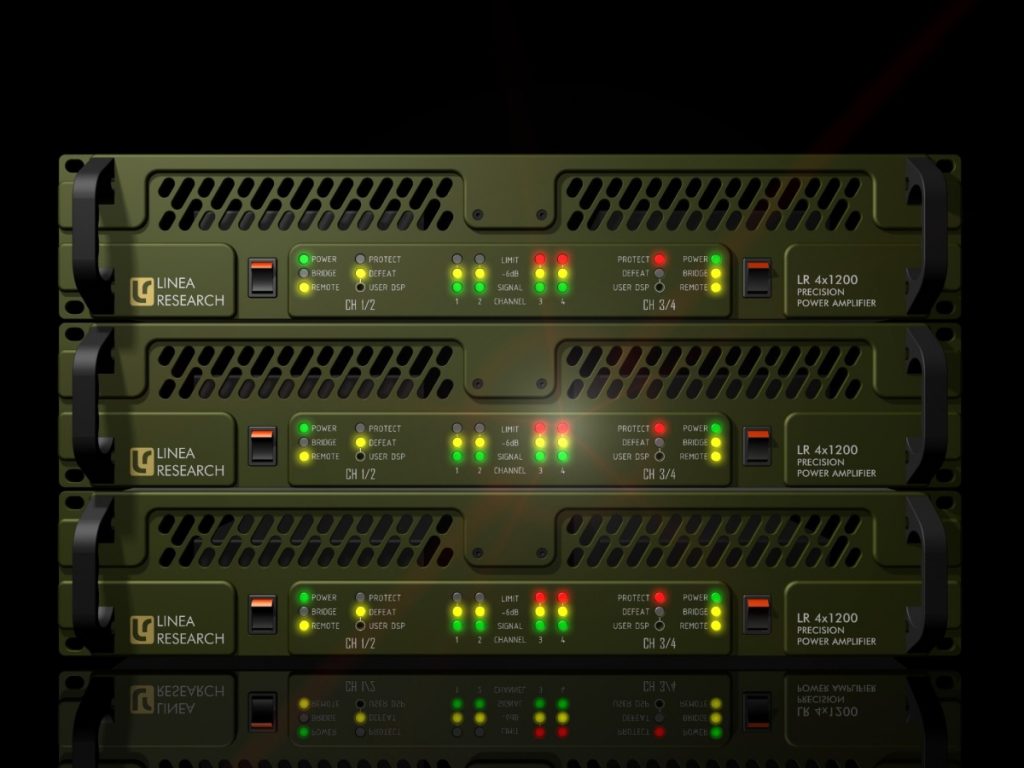 POWER AMPLIFIER 
CLIENT: LINEA RESEARCH
TIMESCALE: 3 WEEKS
BRIEF: AESTHETIC AND MECHANICAL DESIGN FOR A PROFESSIONAL AUDIO POWER AMPLIFIER.
Linea Research have been designing and integrating OEM amplifier units in powered loudspeakers for companies such as Tannoy and Turbosound for some years. The company wished to start producing their own branded range of amplifier and digital sound processing products and so the amplifier design was conceived as the first product in the range.
Known for their unparalleled, robust and powerful amplifier modules the brief was to create a look for the products that reflected these key features while also differentiating them from the vast array of long standing companies and products in the market. Reliability would be key to this new brand so bomb-proof mechanics combined with a incredibly efficient cooling system and shock proof PCB mountings all goes into achieving this goal.
An ongoing remit is to create a sophisticated and robust new look for Linea's products that utilises the available manufacturing methods to their best advantage. This strategic, targeted approach is giving Linea the edge they need to grow their market position and presence.